Every solution you create will introduce a new set of problems

Let's take a look at some examples:
Going to work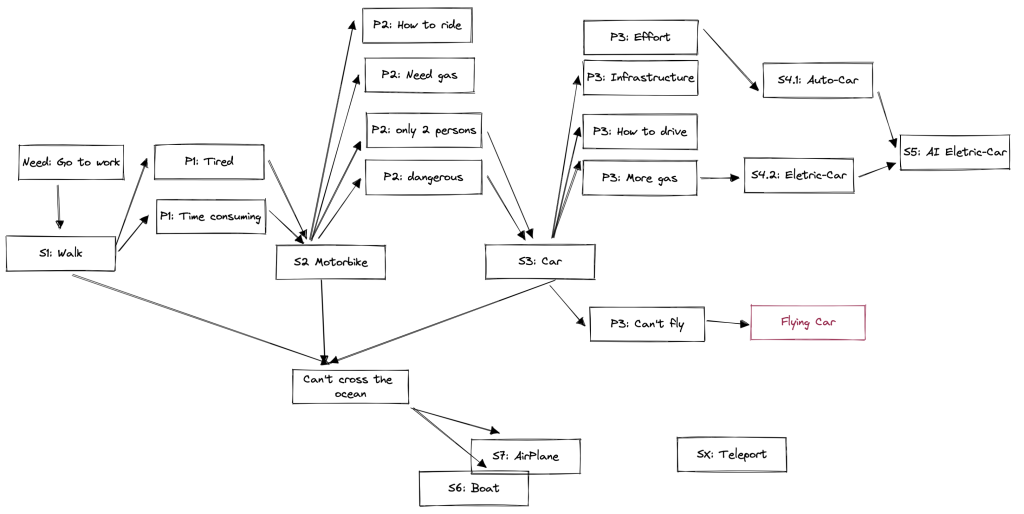 BioTech
The implementation of solutions to biological problems, such as antibiotics and genetically engineered crops, may create new issues as bacteria and insects evolve resistance. However, biotechnologists must continue to develop new solutions to address these problems, as evolution is an ongoing struggle that cannot be escaped. (1)
Why is it important for building products?
Developing a product is a problem-solving process, understanding this concept is important to
Align people on the abstraction level of the problem-solution stage
Be aware of the consequences of the problems we choose to solve and the solutions we choose to implement
Examples
Will add more later as I'm trying to find something easy to understand…
References
(1) Steven Pinker: 'Solutions Create New Problems' | American Council on Science and Health (acsh.org)
(2) The co-evolution of problem and solution model (Maher et al., 1996; Dorst & Cross, 2001)
(3) FORMALISING DESIGN EXPLORATION AS CO-EVOLUTION, MARY LOU MAHER, JOSIAH POON AND SYLVIE BOULANGER, University of Sydney, Australia