For the interactive library and the book links please check it out here: Top Product Management Books and Guidebooks | product management, product | Centroly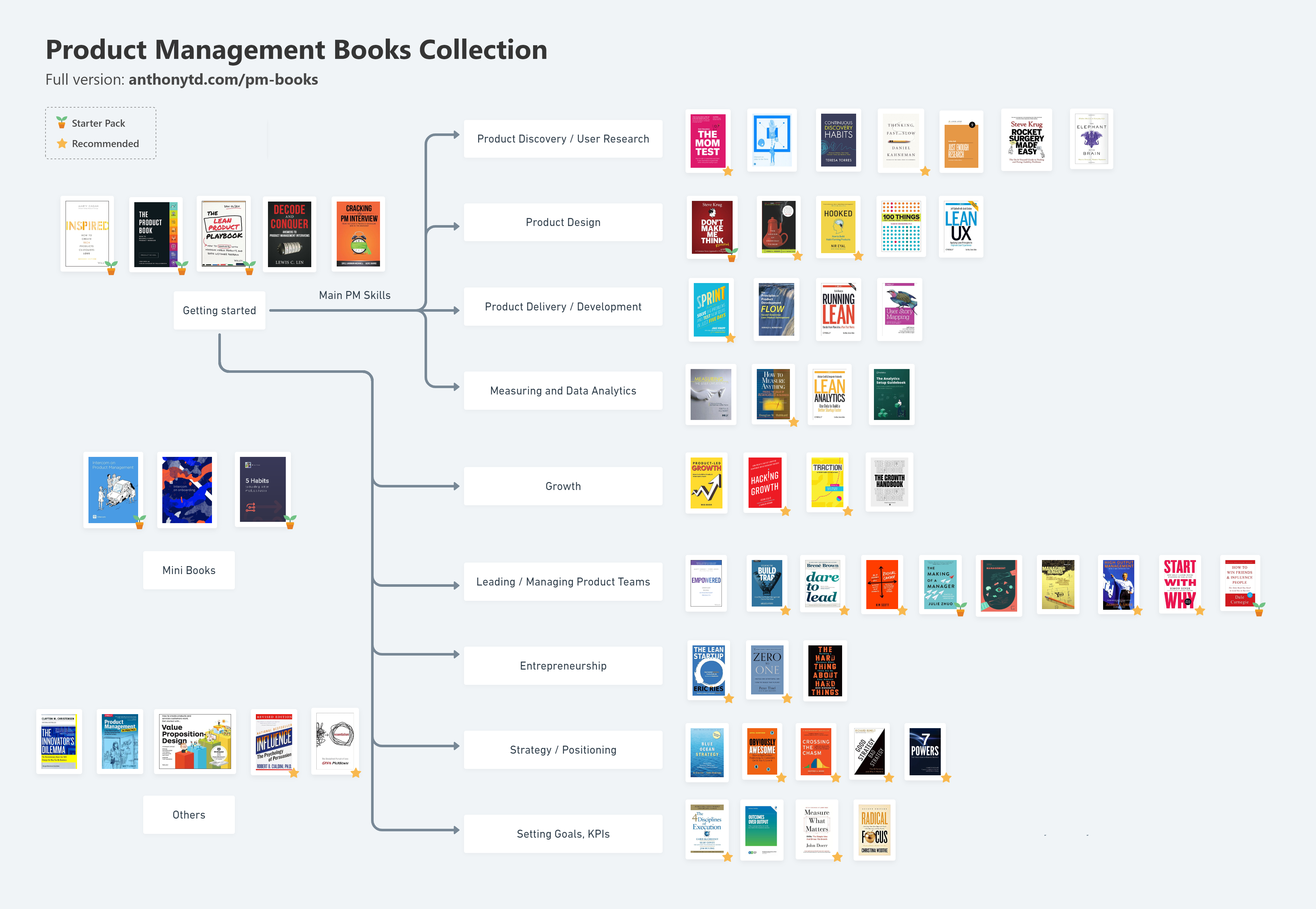 If you are a new or aspiring product manager, consider starting with these three books before diving into the vast sea of knowledge:
"Inspired" by Marty Cagan: This book is widely regarded as the definitive guide to product management and has become a must-read for anyone involved in the industry. Cagan's book offers practical advice on how to create successful products that customers will enjoy. He also provides insightful information about the role of product managers and how they can effectively collaborate with cross-functional teams to drive innovation.
"The Product Book" from Product School: From ideation and market research to design and development, this comprehensive guide covers all aspects of product management. The book includes real-world examples and case studies, making it an excellent resource for those just beginning their career in product management.
"Lean Product Playbook" by Dan Olsen: This book is intended to assist product managers in developing products that solve real-world customer problems. Olsen introduces the Lean Product Process, which emphasizes continuous iteration and feedback to ensure that products meet the needs of customers. The book is highly actionable, with exercises and templates to assist readers in putting the ideas into practice.