Growth Strategy System is one of the most eye-opening things I've learned from Reforge.
Growth is about capturing more of the existing market by expanding distribution, reinforcing habits, and generating more revenue.
Most of us treat growth as a linear funnel "Acquisition -> Retention -> Monetization"; each component is handled by a separate team, resulting in growth components working in silos.
For example, when you struggle with generating revenue, the finance team will look into optimizing the pricing model.
However, in reality, all the components are connected as part of a system that drives growth outcomes together. We should think of growth components as an interconnected system where investing in any component will improve the others (see my diagram below).
So if you are struggling with generating more revenue, don't only think about raising your price, but also think about increasing user retention to increase the LTV or acquiring more product qualified leads to boost the conversion rate.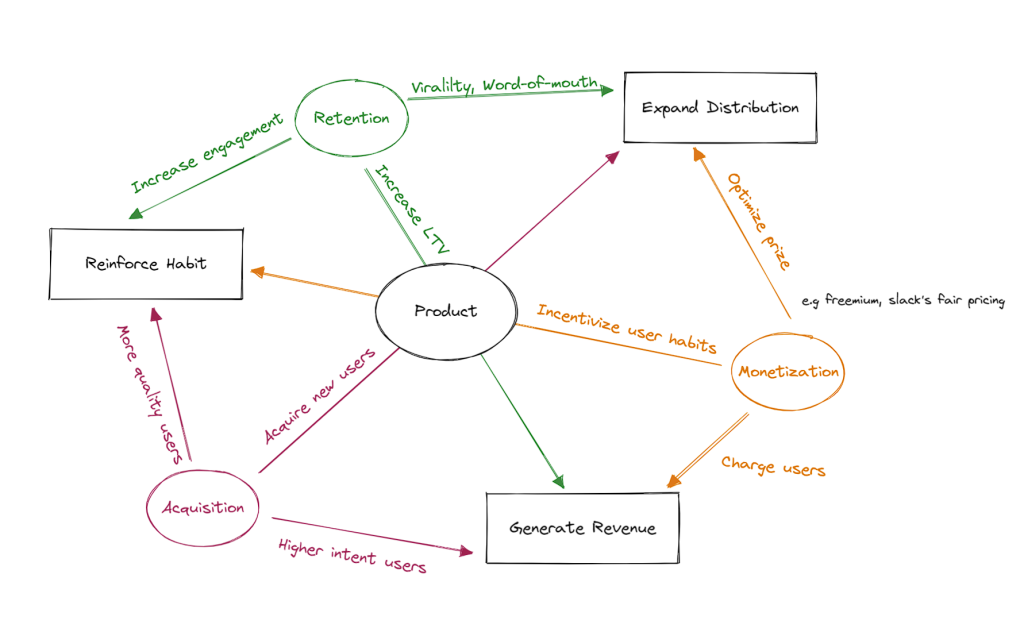 🔗 Learn more here Product Work Beyond Product Market Fit — Reforge