"Would be great if you have this feature…"
"This feature is must-have…"
"Could you let me know when when will you release this feature…"
"Do you have a product roadmap? We need it for our decision on payment"
How frequently have you encountered situations where you had to repeatedly answer the same questions above or ask your team for the answers?
Maintaining effective communication between a product and its users can be a challenge, particularly as a product expands and grows.
To address that challenge, you need to build a scalable system for active listening.
Public product roadmap is of many ways to communicate and keep customers informed about new features or improvements to your products at scale as you make your development sem-transparent to your users.
That's why we decided to make our own roadmap for Holistics customers, which is an important move to empower them and treat them as the true companions in our journey of business intelligence. Today, we are proud to publicly share our roadmap as well as why we do it and how we do it.
Why Public Roadmap
1. Close the deals
"This product looks pretty good but it doesn't have the feature X, we definitely can't live without it, let's move on with another solution"
Sometimes your product is far better than your competitors, your prospects love it, but one of their must-have features is not available in your product, they will likely to find another solution right away if they don't know whether you will support it in the future. In this case, a public roadmap with the transparent progress of that feature will give them hope or lead to further discussion to make their final call, which might help you close the deal.
2. Transparency and Community
Transparency and democracy are key parts to build trust between partners. A public roadmap helps customers to understand what the ideas we are working on or planning ahead, and request or vote for their most-wanted features. This transparency makes customers feel involved in your journey as companions, who also want the journey to be successful as its owner. By gathering feedback and transparently getting them know what is happening, we can build not only trust but also a community of power users around our products.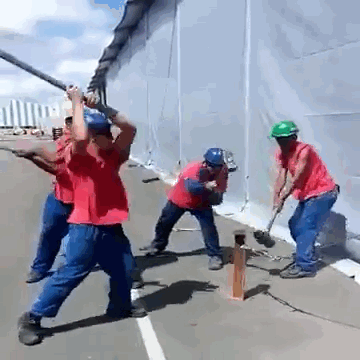 3. Development Responsibilities and Pressure
By adding an upcoming feature into a public roadmap, you are making a promise. Since your customers already clearly know what they are promised, you will get a good pressure to be on track of your development.
4. Marketing Asset
For example, I writing this article to introduce not only our own roadmap but also our product, let's check it out at Holistics.io — Business Intelligence Platform! And if there is someone sharing this article, we will get a bonus on social media as well.
5. Show our pride
Wow, every time you open your roadmap, thousands of features are in front of your face, all the things your team has been through together, amazing…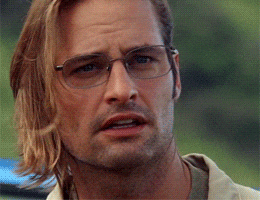 How We Build It
Holistics Public Roadmap
https://trello.com/b/DvUBMV3M/holistics-product-roadmap
1. Choose the Tool
There are many awesome tools out there to help you create your own roadmap such as Trello, Uservoice, Public Excel/Spreadsheet file, Roadmap.space… And we choose Trello, because it's light, free and support what we need for our public roadmap:
Visibility and transparency of the progress
Easily update and keep track
Allow users to request new features or vote for their favorite ones
2. Design the Roadmap
In our Trello Board, each card is a feature with its descriptions and screenshots, we divided the board into 4 main lists:
Overview and Feature Requests: The first card tells what is this board about and how to use it. Users can create feature requests by adding comments into this card. The cards below are approved requests
Backlog: The approved features that we already have a plan for them
In Progress: The features we are working on and about to be launched
Releases: The features and improvements which are released. We divide this list into multiple lists by month of releases, but you can also organize them by quarters, by years or just as one single list of releases.
3. Deliver it
Add a link to your website
Post a blog post
When responding to a support ticket, include the link to the roadmap
Finally, just feel free to use it when needed
Conclusion
Public Roadmap also gives visibility of your product development plan to your competitors, you might be afraid that they will be aware of what you are doing and can beat you in the game. But we decided to prioritize customers over our competitors because, at the end of the day, it's not about the idea, but the vision and how we execute it. We're looking forward to you joining us on the journey. Please jump in and let us know what you think!
*Update: Holistics users are starting to vote and give feedback
Other Public Roadmaps
Microsoft Family